Wrenchman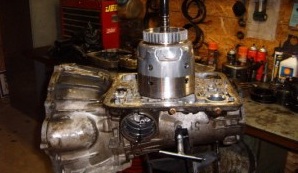 Repair is a website dedicated to all kinds of repair ranging from performance motorsports and Auto Repair to restoration and lawn/garden repair. My name is Tim McDaniel. I am a professional mechanic of over 26years experience. I have held jobs repairing anything from a weedeater to excavators and combines....pretty much everything in between. I am employed as the district maintenance mechanic for the last 16 years for a prominent PGA caliber golf course/forest preserve in the Rockford, IL area, as well as building automatic transmissions,rear axles, engines, commercial mowers,and a bit of everything else in my spare time.
I am a graduate of Nashville Auto-Diesel College (Sept 95), where I graduated with full honors #6 in the class. I have had continued training and certifications from Toro Mfg., John Deere, Case-New Holland, Cub Cadet, TRANE, ASE, MACS, EPA, Bernhard Co. , Foley-United to name a few. I was also nominated for golf course mechanic of the year by Golf Superintendants Weekly a few years back.
I ran demolition derby in the mid to late 90's and left the sport to go drag racing for a number of years. along with racing my Oldsmobile, I also began building, buying,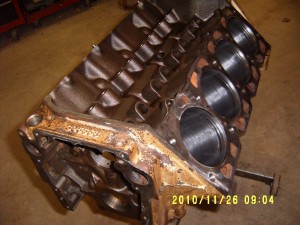 and selling Oldsmobile engines. I was also part of 3 different drag racing teams which ran full bracket racing schedules at two different tracks. sometime in 05-06 I got back into demolition derby. about 10 years ago I began building purpose built th400 transmissions specifically for demo derby, along with rear axle rebuilding, an occassional car engine rebuild(mostly for myself). I still work on just about anything and everything mechanical from restoring a vintage 442 Oldsmobile cutlass to installing a v-8 into a 1250 Cub Cadet: a 580-D Toro 16 ft industrial mower repair job to overhauling a washing machine and fixing your air conditioner. I am also getting more involved with several other motorsports such as off-roading, tractor pulling, street rodding, and yes back to drag racing. i have been known to restore a tractor or two in my day as well. you never know what's in my shop to work on each week.